GROUP FEATURE: Company of Ateneo Dancers (CADs)
on
July 2, 2014
at
12:07 pm
GROOVE. GLORY. GOD. The Company of Ateneo Dancers (CADs) comes of age as we celebrate 21 years of excellence in the performing arts. CADs is the sole dance group accredited by the Office of Students Affairs of the Ateneo de Manila University. Established in 1993 by a group of Ateneans who "just wanted to dance," the company has grown both in membership (with over a 100 members) and artistic scope throughout the years.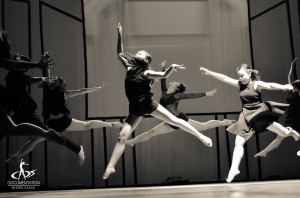 CADs is composed of individuals committed to the pursuit of excellence in dance performance. Interested Ateneans need to audition to be part of CADs and undergo a stringent process of screening. Once accepted, members of the organization train in jazz and street dance at least thrice a week. Last summer, the current and prospective members underwent intensive dance workshops in preparation for the activities of the school year. The student-artists' dedication to the arts is well praised within and beyond the Ateneo Community. CADS has won top awards in local dance competitions such as Skechers Streetdance Battle, Maximum Groovity, Groove Manila, Dance Idol, Dancelebration, and the UAAP Streetdance Competition. Some members and alumni of CADs have also been able to compete in the international arena such as Hip Hop International and R16 Korea.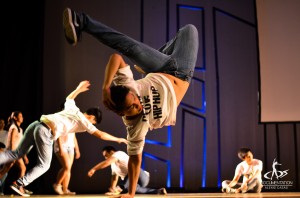 Apart from technical dance competence, the company has also become a hub where production management is promoted and practiced. Not all members of CADs are dancers. The company is also home to highly creative artists who write, do graphic design, mix music, take amazing stills and dance videos, and manage productions. Some of the members are involved in make-up artistry and costume design as well. College students and different organizations always look forward to Rhythm in Blue or RiB. It is the annual inter-org street dance competition hosted by CADs. Organizations who wish to compete in RiB go through an elimination round. Only ten groups will be chosen to go all the way to the finals in September. The whole college community of the Ateneo gets excited for RiB with students cheering for their respective organizations.
For its second semester offering, CADs stages its yearend concert every March. The concert is the main platform through which the performers and the production staff are able to showcase their talents. CADs is also open to collaborations with other student and corporate organizations. With every endeavor, the Company of Ateneo Dancers make sure that the individual gifts of the members are channeled towards one purpose — to groove for the glory of one God. Contact us through company.ateneo.dancers@gmail.com.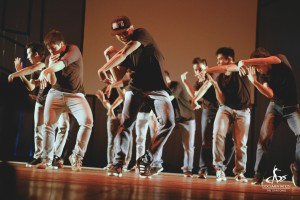 ABOUT THE CONTRIBUTOR
Clarissa Mijares is a lecturer at the Ateneo de Manila University. A former member of Airdance company, she trained in ballet with Felicitas Radaic. She is the moderator of CADs.